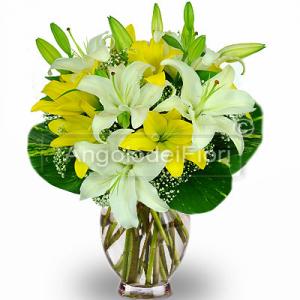 Bouquet of Lilium Whites and Yellows
This solar bouquet, created with white and yellow lilies will be a [...]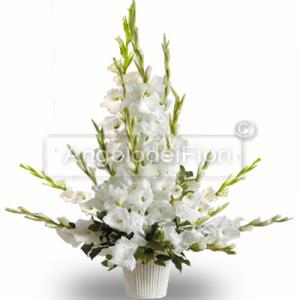 Composition White Flowers
Gorgeous composition of white flowers in ear, white is always [...]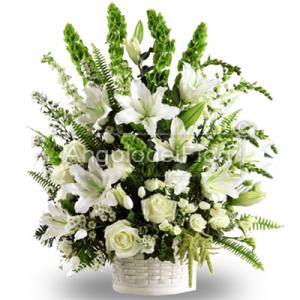 Floral Composition White
Giving this beautiful composition of all white flowers for every [...]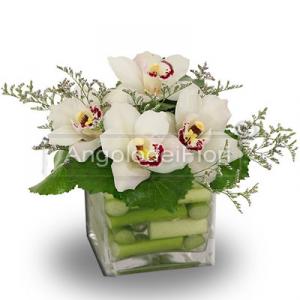 Composition of orchid flowers in glass vase
Orchids in composition in the glass jar, this refined and elegant [...]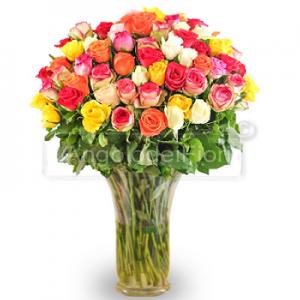 Hundred Mixed Rose
Imagine the surprised expression of the person who will receive this [...]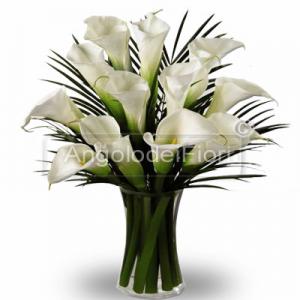 Twelve Calla lily White
Candide bouquet of white calla to express a message of purity of [...]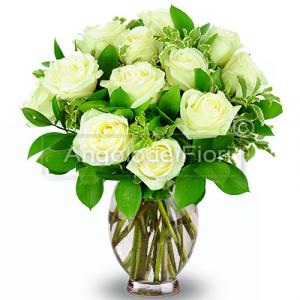 Bouquet Sunrise Candid
Pure white roses, white roses bouquet suitable for all occasions, [...]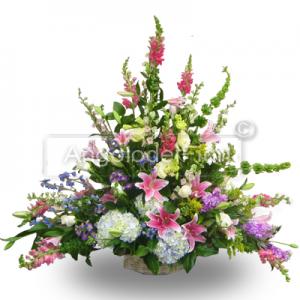 Floral Basket Armony
Elegant floral arrangement in basket with mixed flowers inserimeneto [...]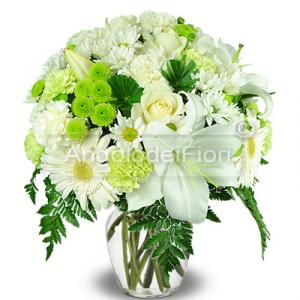 Light Sunrise
Clear's Alba is a bouquet with white flowers and green complement, [...]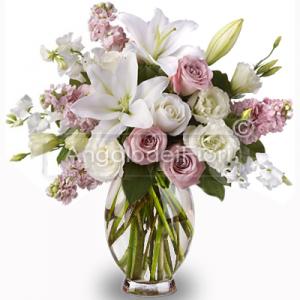 Bouquet of mixed pink and white Roses and Lilies
This delicate and elegant bouquet of Lillies and Roses in shades of [...]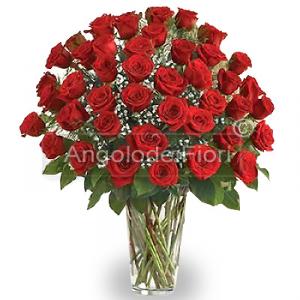 Fifty Red Roses
Magnificent bouquet of fifty red roses, a gift really important, a [...]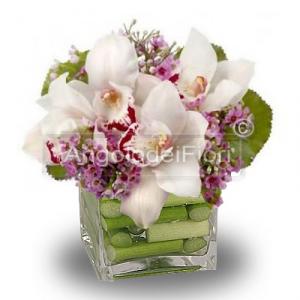 Cymbidium flowers pink glass composition
Special composition of flowers cynbidium very elegant in its [...]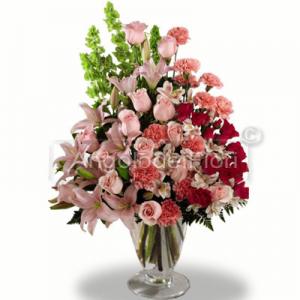 Floral Composition Star Lady
Elegant composition in vase in shades of pink and red, to wish a [...]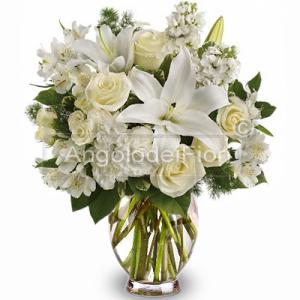 Lady in White
White symbolizes purity!Choosing this bouquet can never be a wrong [...]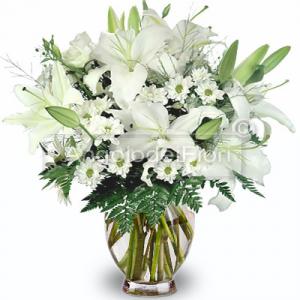 Bouquet white Candor
The candor of this whole bouquet of white flowers, it will be a [...]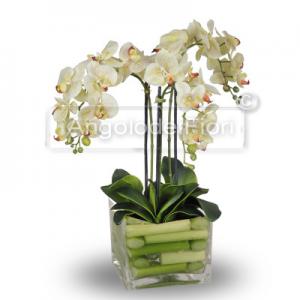 White Phalaenopsis plant Ochidea
Elegant phalaenopsis orchid plant. This orchid plant has the charm of [...]
SEND FLOWERS for MARRIAGE

Marriage is the union of its people who open a ritch life together. On the day of the wedding the groom has to send flowers to the bride, they are red roses or any other type as an invitation to the wedding. In celebration of the marriage, floral furnishings are present both in church and in the home of the bride. Among the different local customs and groom must send a written request for marriage and the bride has to send its reply of assent. The game between the parties to submit requests and send responses serves to increase the complicity of the intending spouses.


SEND FLOWERS for MARRIAGE



Sometimes you are unable to attend the wedding and in many places you use to send flowers for the bride and groom send their wishes for a long and prosperous happiness. Friends and relatives in turn will send the flowers for the bride and groom complimentari event. Should be invited to send in advance of the invitation to the wedding patecipazione with the time and place of the ceremony. Equally important is to send invitations to friends and family with an indication of the restaurant.