Home
| See all products for Christmas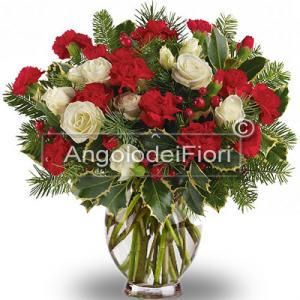 Christmas bouquet
Beautiful bouquet to create the right atmosphere of Christmas. The [...]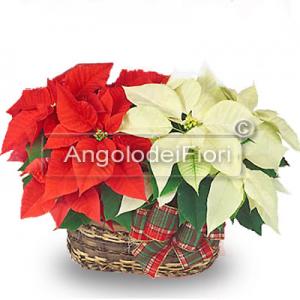 Basket of Poinsettias double color
Giving a basket of Star of Christmas colors of red and white to [...]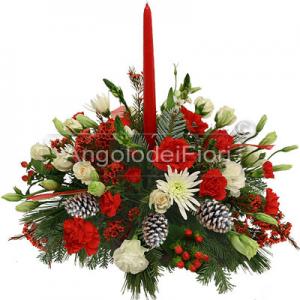 Classic Christmas Centerpiece
A centerpiece dedicated to Christmas. The fragrance of natural pine, [...]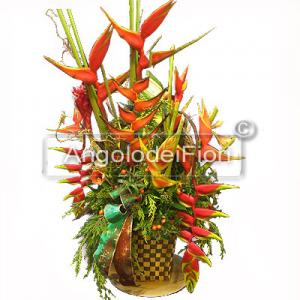 Composition Fantasy Safari
The plant poinsettia gives the home that extra touch to create the [...]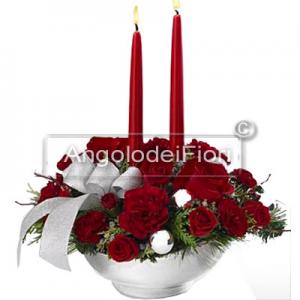 Christmas Centerpiece Liberty Style
Centerpiece Art Nouveau, created in a white ceramic dish with red [...]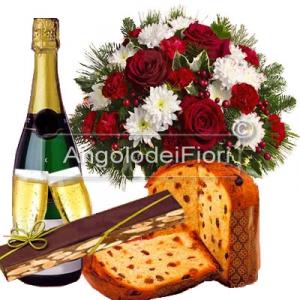 Bouquet Flowers and Scents of Christmas
Bouquet of white flowers, red roses and berries with the addition of [...]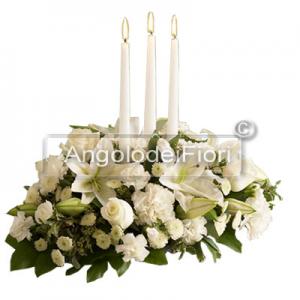 White Christmas Centerpiece
White Christmas centerpiece, a touch of class to the table a person [...]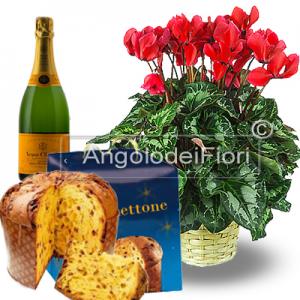 Cyclamen Red Special
Cyclamen Red Special Original gift box with red cyclamen, [...]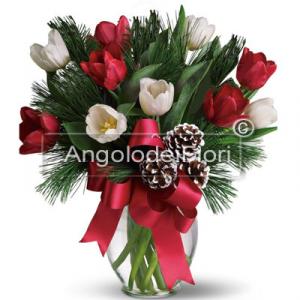 Tulips for Christmas
This beautiful bouquet of tulips enriched with natural pine cones, [...]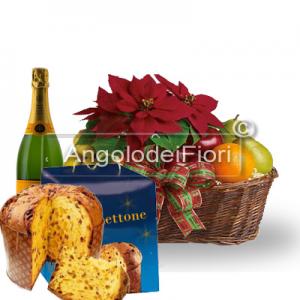 Fruit Basket Happy Christmas
Basket of Fruit and Poinsettia Happy Christmas This year, send [...]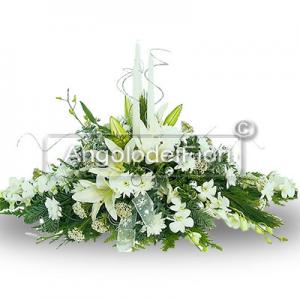 Centerpiece Princess
This Christmas we have created a very special Christmas centerpiece [...]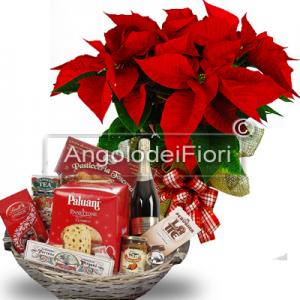 Basket Golden Italy
Christmas Gift Basket Golden Italy Original Christmas Gift Basket [...]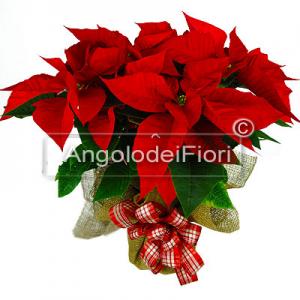 Poinsettia Plant Medium
The plant poinsettia gives the home that extra touch to create the [...]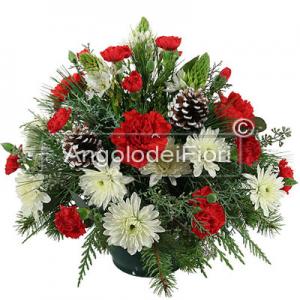 Christmas Arrangement with Berries and Pine Cones
This particular Christmas Arrangement to give the right atmosphere [...]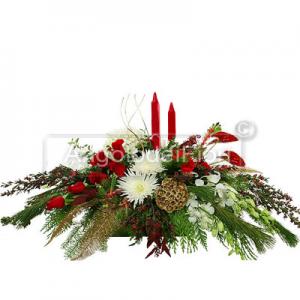 Centerpiece Christmas atmosphere
At Christmas if you want to send to your relatives or friends wish [...]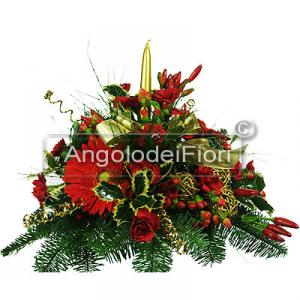 Christmas centerpiece with candle
Giving this Christmas centerpiece with candle give a hint [...]

Giving flowers for Christmas
He wishes the happy holidays with a floral arrangement at home!
Our florists will combine red roses, poinsettias, berries, pine cones and spruce in beautiful bouquets and elegant compositions, enriched with candles and Christmas decorations, to be used as a table centerpiece.
You can send home your flowers as a wish both in Italy and abroad. Our staff ensures quick delivery even during the holidays.
We also have compositions and baskets of flowers in gift customizable, complete with cake or Pandoro and bottle of champagne.