Home
| See all Flowers for Mourning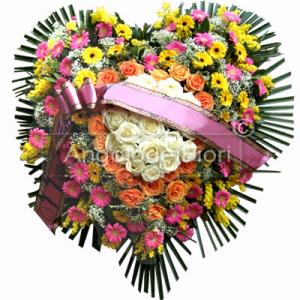 Pillow Funeral Shaped Heart
Angolodeifiori devotes special care to the funeral industry. We have [...]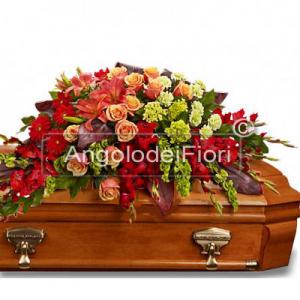 Pillow Funeral Mixed Colors
Send your condolences with a pillow funeral by mixed colors, final [...]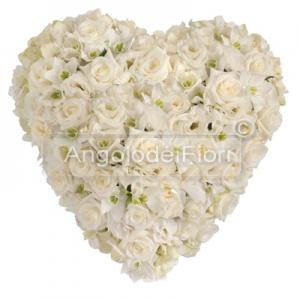 Heart of White Roses
Candide heart of white roses on the last trip to accompany a loved [...]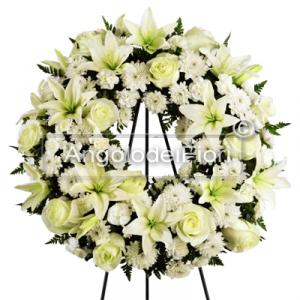 Funeral wreath of white flowers
White crown for the funeral, white flowers to remember the dead [...]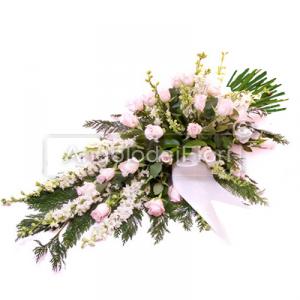 Funeral Bunch with pink flowers
Soft colors for this bunch of flowers for the funeral, send flowers [...]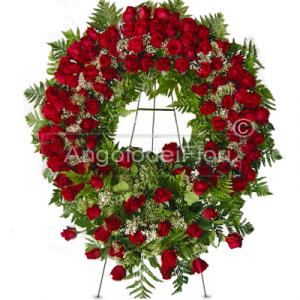 Wreath of red roses
Stunning funeral wreath with red roses, remember a loved one with a [...]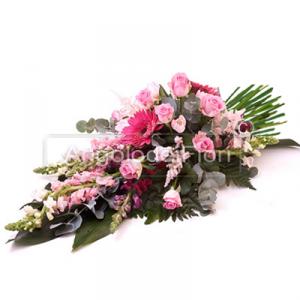 Bunch of Flowers Funeral
Elegant in its simplicity, this bouquet of flowers in shades of pink [...]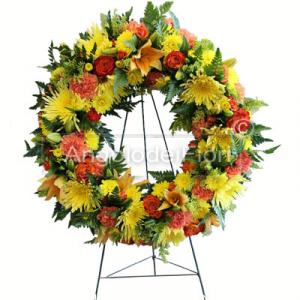 Funeral Wreath with Flowers Yellow Orange
Yellow and orange colors of this funeral wreath.Bright colors, to [...]
Buy Flowers Online for Mourning
Express your condolences with a bouquet of flowers for a pillow or Mourning Funeral
Our master florists will arrange fresh flowers in beautiful elegant bouquets suitable for ceremonial and compositions personalizate as pillows and funeral wreaths.
From our site you can send to your home or church flowers to express your condolences both in Italy and abroad. Our staff guarantees delivery quickly even part-time.
We have bouquets and pillows coverings for complete end personalized with the names.